This function allows users to debug both the map and the coordinate system of the map. It adds the following visuals to the map; tile outlines, projection center, layer extents, and a debug panel that display's the mouse's current location in the various coordinate systems.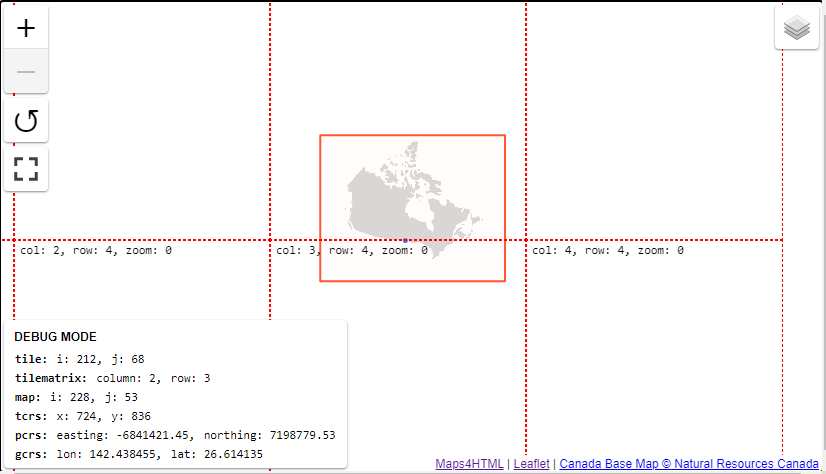 The dotted red line represents the tile boundaries at the current zoom level
the solid red line represents the layer's extent, if there are multiple layers the solid line may be a variety of colours
The bottom left panel displays the current mouse's position
Accessing Debug Mode​
Map's Context Menu​
Debug mode can be enabled through the map context menu (right-click or Shift-F10):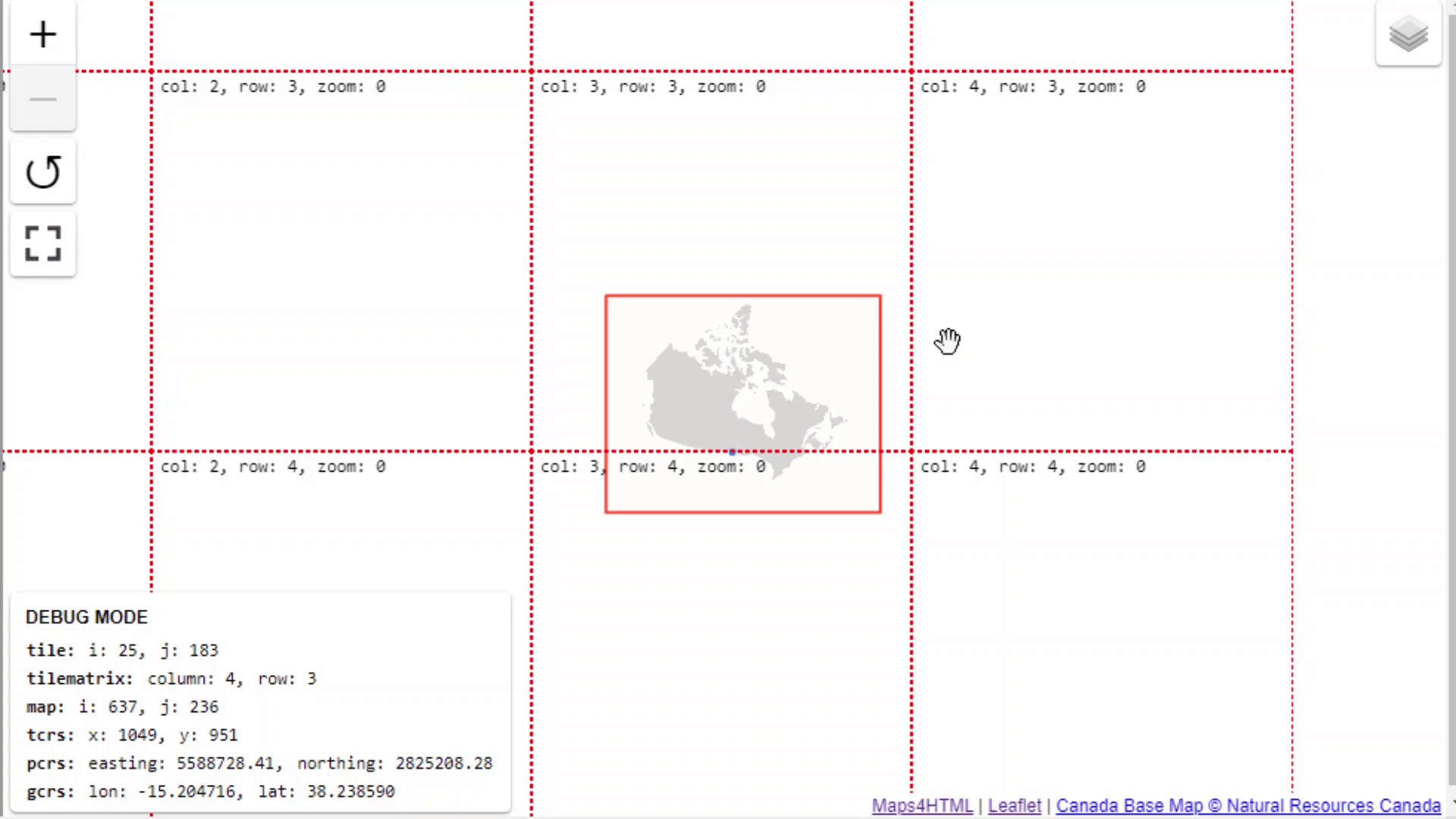 Map's API​
Toggling debug mode can also be done through the viewer's API, see the toggleDebug() method for more.