The MapML browser extension is used to add additional features to chromium browsers. It can be installed from the Maps4HTML Github Repository:
https://github.com/Maps4HTML/mapml-extension
The source code can be downloaded by clicking Code -> Download ZIP.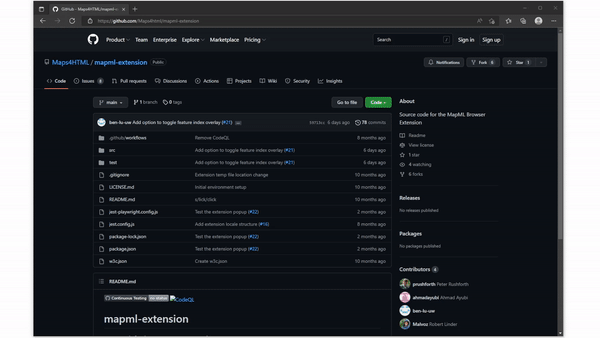 Once the source code is downloaded and extracted, it can be loaded as an extension through chromium browsers:
Loading Extension to Browser​
Since the extension has not yet been released to web stores, it can currently be loaded in the following browsers by loading the downloaded extension to the broweser.
Google Chrome​
Open Chrome and go to chrome://extensions/
Turn on Developer Mode
Click the Load unpacked button, and navigate to the /src folder found in the root of the downloaded source code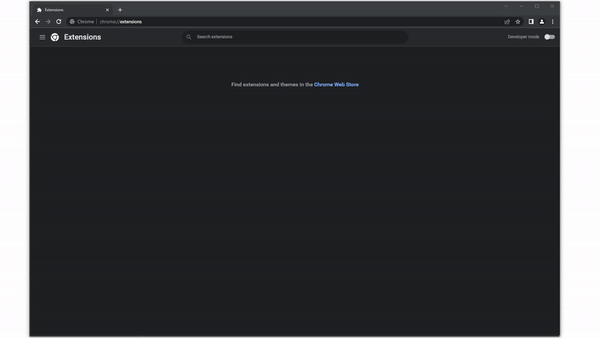 Microsoft Edge​
Open Edge and go to edge://extensions/
Turn on Developer Mode
Click the Load unpacked button, and navigate to the /src folder found in the root of the downloaded source code