Mastodon
Maps for HTML Community Group
🔗 About the Community Group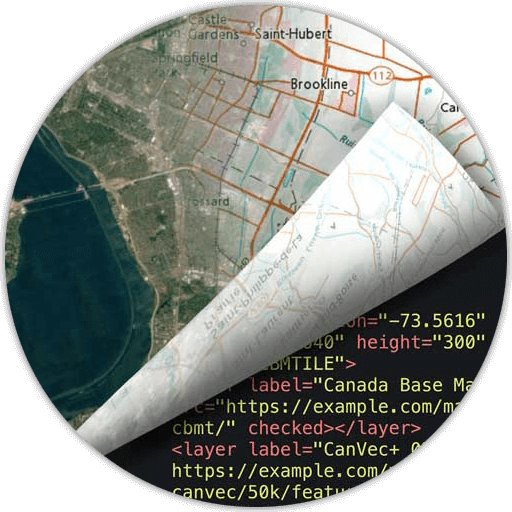 The Maps for HTML Community Group is working to standardize methods of defining interactive geographic maps for the web.
The community group is hosted by the W3C (World Wide Web Consortium), and is open to anyone who is interested in maps and web standards.
For more information, consult:
🔗 Specifications and Reports
The group's reports and explainers:
🔗 Software projects
The following projects (hosted by the community group's GitHub account) make it possible to experiment with the proposed specifications:
🔗 Working Demos
Websites that use the custom element and MapML server, hosted by Natural Resources Canada.
Demo MapML services

Interactive map viewers, with maps on various subjects and in various projections, including arctic views (not supported by most web map tiling systems).

Vector example

This document uses the prototype GeoJSON API to transform GeoJSON content into styled MapML vectors.
🔗 Events
Conferences, meeting minutes, presentations, workshops, and other notable events:
🔗 Other links
The following related projects aren't controlled or published by the community group, but may be of interest:
Open source JavaScript libraries for building custom Web maps:
SVGMap

An alternative to MapML for standardizing interactive web maps, building on the ability of SVG to mix image tiles with vector features and hyperlinks.

See the related proposals for standardizing key new SVG features: SVG Tiling and Layering Module (proposal) and SVG globalView proposal.